HOW WE MAKE IT:
There are many ways to use these bags...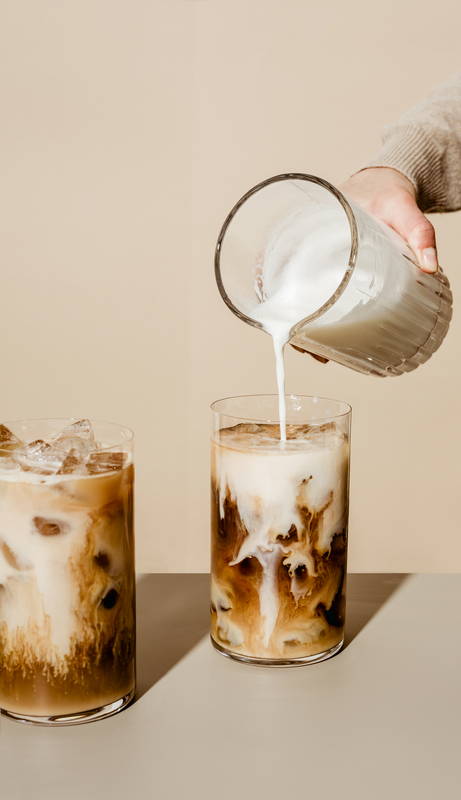 Emma's Favorite Cold Brew:
You'll need
• 3 Chamberlain Steeped Coffee Bags
• a large mason jar
• 600 ml filtered water
• Vanilla Almond Milk
• Dairy Free Creamer
• Ice

Directions
1. Place 3 Coffee Bags into mason Jar
2. Pour 600 ml of filtered water into mason jar
3. Place it in the fridge overnight
4. Take it out of the fridge in the morning
5. Put ice in a glass
6. Fill glass 3/4 of the way full with iced coffee
7. Fill to top with Vanilla Almond Milk
8. Top off with Nut Pod Creamer
9. Sip & Enjoy!
Delicious Hot Coffee:
You'll need:
• 1 Chamberlain Steeped Coffee Bag
• Almond milk (any milk works, but almond is amazing)

Directions
1. Place 1 Coffee Bag into a mug
2. Pour 8oz of hot water into the mug, submerging the Coffee Bag
3. Let the bag steep in the water for 5+ minutes (let the bag steep longer for more intense flavor)
4. Add almond milk
5. Sip & Enjoy!